Videos
Check if the scanner is 7Ci or not.
Pair with an Android phone.

Pair with an iPhone

Please follow the instructions below to connect your Socket 7Ci scanner to your phone:
From your phone, go to Settings -> Bluetooth, then disable Bluetooth on your phone. This will make sure the scanner is Not connected to the phone during the factory reset or configuration of the scanner.
Turn on the scanner by pressing and holding down the small power button (right below the big oval trigger button) until you hear a beep. You will see the blue light blinking on the top.
Scan the factory reset barcode below. The scanner will beep several times and turn off. This is a very important step to put scanner in a clean state esp. if the scanner is used with other phone before.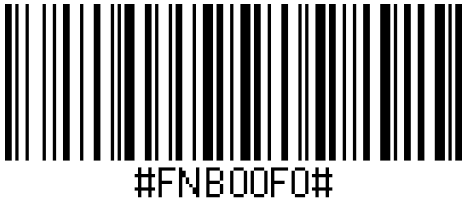 Turn the scanner on again and scan the barcode below to put the scanner into

HID

-Keyboard mode.
To disable scanner sound, turn off the Bluetooth on your phone to disconnect scanner, then scan the barcode below.
Turn on the Bluetooth and Connect scanner to your phone. Navigate to Settings -> Bluetooth. Turn the Bluetooth and search device. If you find the Socket in the device list, tap it to connect.
If you have trouble scanning the barcodes above, you can print out this document and scan.
Complete document for all Series 7 scanners can be found here .
Feedback
Thanks for your feedback.