You try to download database with a Public WiFi. For example, you are traveling and stay in a hotel room.
After you connect to the Public WiFi, you need to use your phone's browser to go to www.google.com.
Sometimes, it will navigate to the WiFi provider's website to ask you to accept its term of policy. Please make sure you agree and continue.
If you can go to www.google.com, then your phone is connected to the Internet. You can continue to the

FBAS

can's download screen to download database.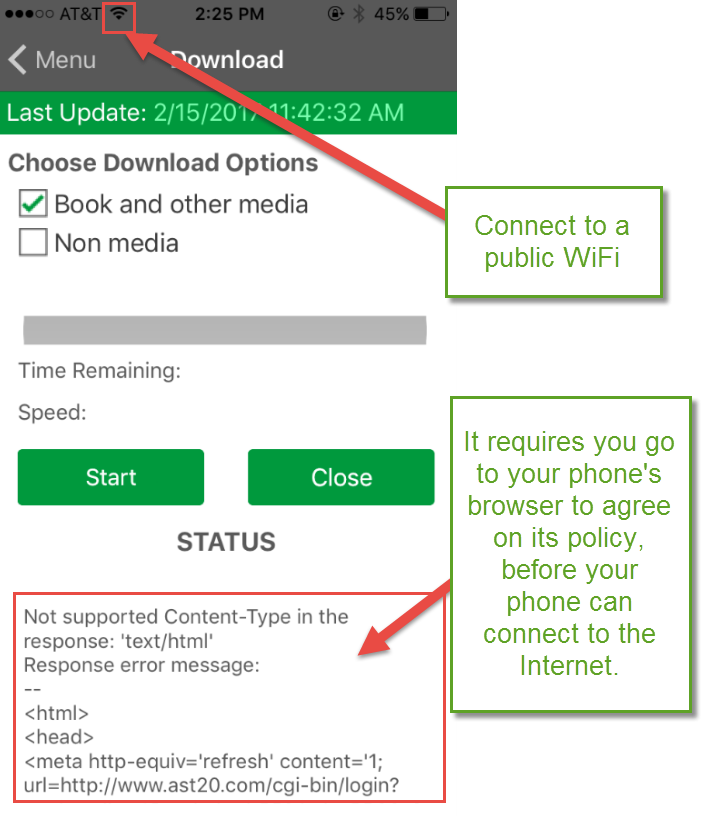 Feedback
Thanks for your feedback.