Issue
FBAScan says "Wrong License" when you do a database search on your iPhone
Solution
You need to enable "Limit Ad Tracking" on your iPhone
Launch Settings app on your iPhone, tap on Privacy.

Scroll down and tap on Advertising.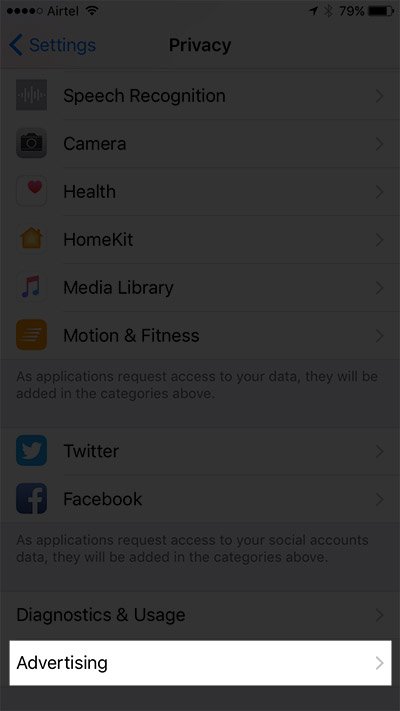 Enable the switch for Limit Ad Tracking (When you see the Green color). Please make sure you always enable "Limit Ad Tracking".
Perform a database download. If you cannot download database, contact us to unlock your account with your old license, so you can download the database. After you finish downloading the database, reboot your phone and scan some familiar items to verify the database is working properly.
Feedback
Thanks for your feedback.