We can only refund for the returned
PDA

if it is a locked down rental from us.

Please follow the steps below to check:

On ASellerTool program, click Menu (1), then click Exit (2)
After program exits, if your

PDA

has a screen similar to the screen(3) below, then it is a rental

PDA

from us. You can contact us to schedule a return for your deposit.
If you see the screen similar to (4), then you own the

PDA

. Since it is not a rental

PDA

, you can resell it on eBay or Amazon.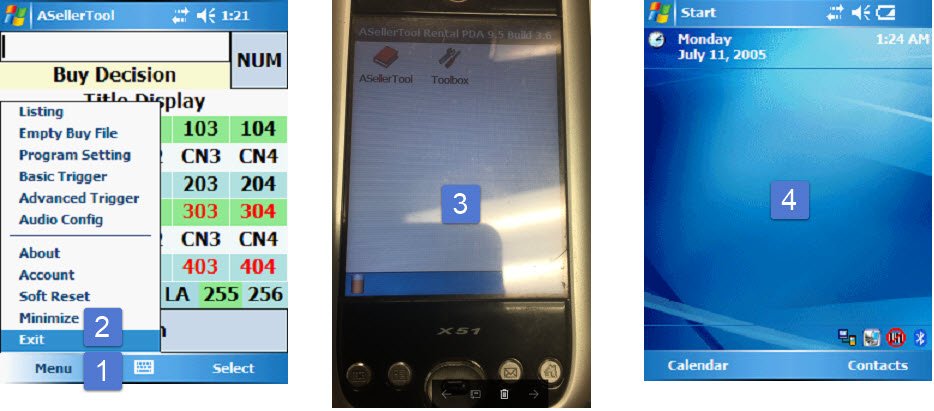 Feedback
Thanks for your feedback.