Two possible ways to check if an item is restricted:
1) Tap on "Amazon Icon" on Main Screen
Tap the Amazon Icon located on the bottom right hand side of the main screen. You will be directed to your Amazon Seller page to list the item. If you receive a warning saying you need approval, you are currently restricted from selling this item. (Click on image for full size).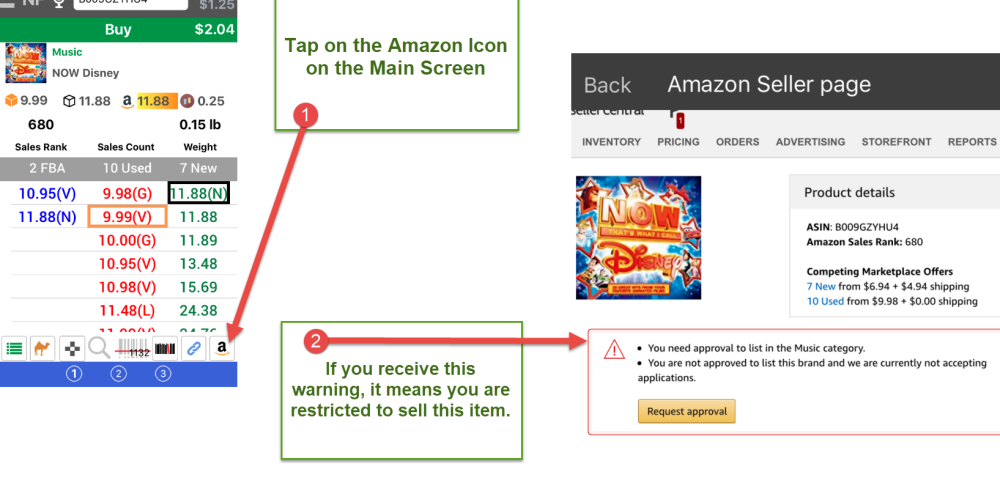 2) Open up Amazon Seller App
Once you open the Amazon Seller App, tap on "Add a Product." From here, you can either scan or enter the item to determine whether you are restricted. (Click on image for full size).

Feedback
Thanks for your feedback.