Insert SD card into your SD card reader and insert into your computer's port
File Explorer program will run and show the SD card reader is mapped into a disk (1)
Click on it and you will see the lic.txt file (2)
Double click the lic.txt file to verify user id, password and license key matches the

PDA

you are currently using (3).
It should match exactly as the account screen on your

PDA

(4).
If not match, insert SD card into the

PDA

, do a soft reset and repeat from step 1.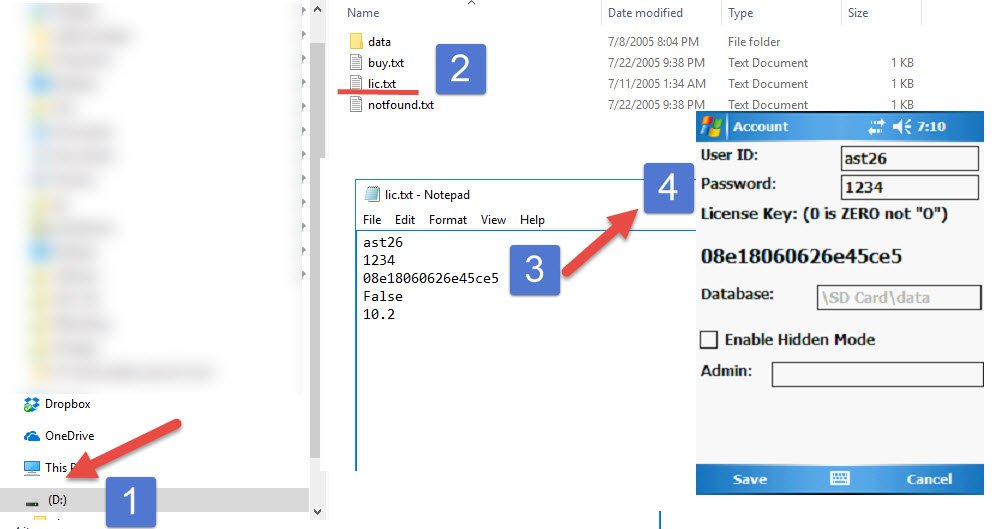 Feedback
Thanks for your feedback.