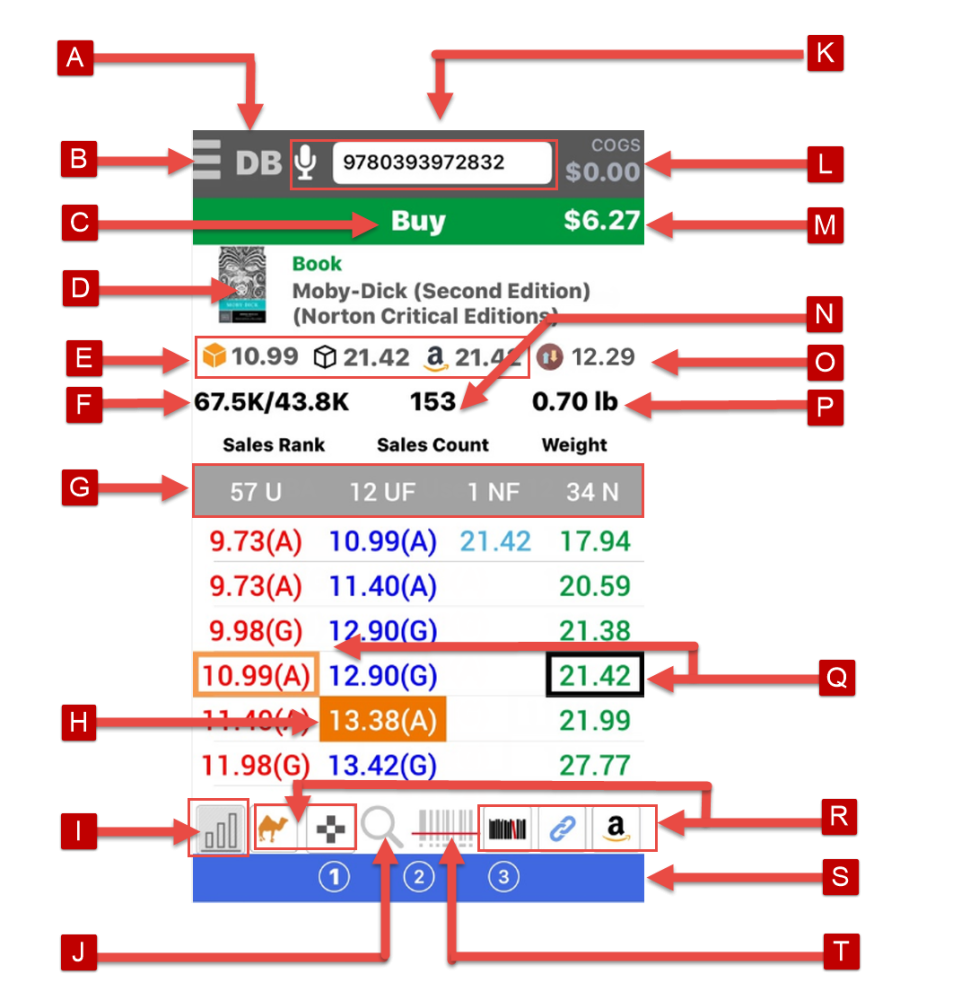 A: Current Operating Mode. Switch between Operating Modes by going to Menu -> Operating Modes.
B: Menu settings.
C: 'Buy', 'Reject', or a custom message for the current item based on either the Basic and Advanced Triggers; or the more powerfully NEW Profit Triggers.
You can disable it by unchecking Menu -> Settings -> Enable Triggers.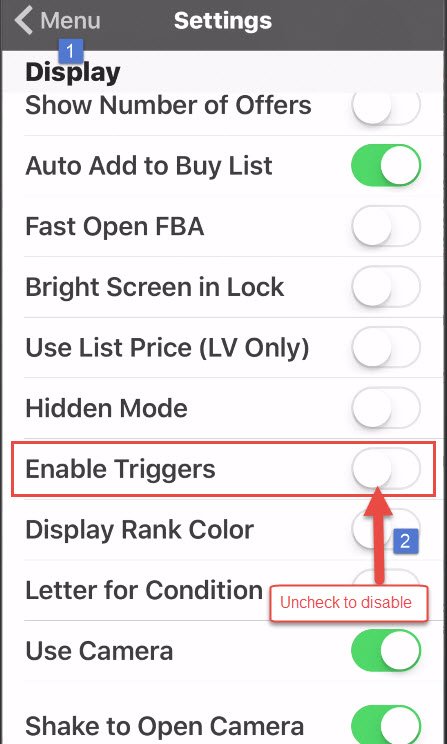 D: Product image. You can tap the image to go to the Amazon product page for this item. Next to the image is the Product Title and Product Category.
E: Amazon or Buybox price. If Amazon sells this item, it will be marked with

. If Amazon does not sell this item, it will be the Buybox price and outlined with an orange box.
F: The first number is the current sales rank, and the second is the average over the past six months. The average sales rank will give you more accurate information on the popularity of this item. The background color will change based on the current sales rank number.
Condition Annotation:
You can use letters (L, V, G, A) instead of pie pictures to indicate condition. To do that, enable Menu -> Settings -> Letter for Condition
Other Indicators:
Landed: When the price is landed price (list + shipping cost)
After you enable hidden mode.
When you are doing live searches on a country other than the US.
G: Display number of FBA, Used, and New offers and prices in each respective column. You can tap 'FBA,' 'Used' or 'New' to go to the corresponding Amazon offers page. If you are on the four column pricing display, you will see U = Used Price, UF = Used FBA Price, NF = New FBA Price, N = New Price (Default Setting).
H: You can tap on any price to display the profit based on that price in M
I: Trip Summary Page. Displays a date, number of items scanned, estimated profit, number of items in buy list, and a rate.
J: Magnify Icon. Tap to perform Live Searches.
K: Current Number Entered. You can tap here to enter a number manually or use the "ABC" keyboard for Title Searches. You can also use Voice Search by tapping the mircophone icon.
L: Cost Of Goods. Tap to enter a preset value of the item's cost. You can manually input a value by tapping M
M: The Profit based on the current selected price highlighted in the column. You can tap on this box to display a detailed breakdown of the profit calculation.
N: Sales Count. Number of times this item was sold at least once in a day for the past 6 months. Ex. if this item sold 30 times (if there is a multiple sales in a day, we only count as "1") for the past 6 months, the app will show sales count of 30 for this item.
O: Trade-In Value. While in Live Search (LV Mode), you can see the Amazon's Trade-In Value for this item.
P: Product weight.
Q: Outlined boxes refer to the Used and New Buy Boxes displayed in E
R: You can tap these website icons to check this item on those sites.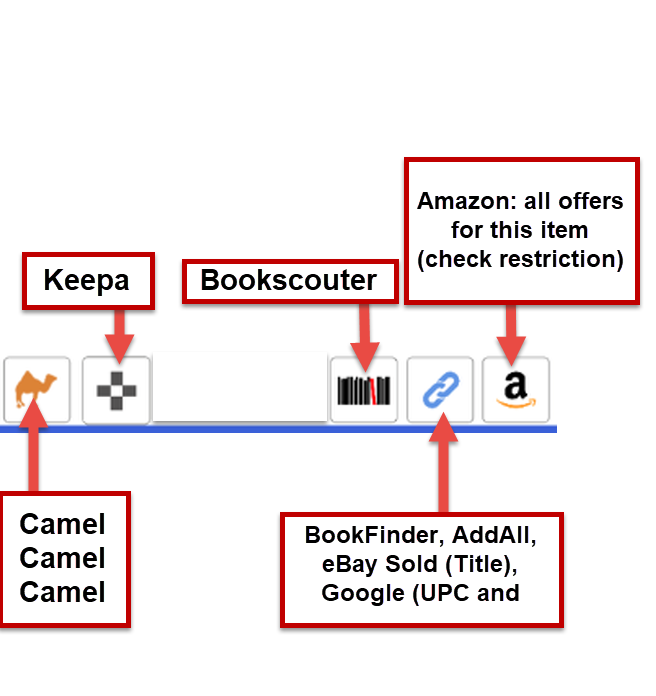 S: Navigate between screens.
T: Scanner Button
Buy items list. Items signaling as 'Buy' by triggers will be added to the buy items list automatically. For other items, you can tap this icon to add the item manually.
Feedback
Thanks for your feedback.