Based on your selling history, Amazon can restrict you from selling particular products. They are called restricted items to your seller account.
When the app starts, you can choose to log in to your Amazon account, so the app can notify you if the item is restricted after you do a live search. Here is a video.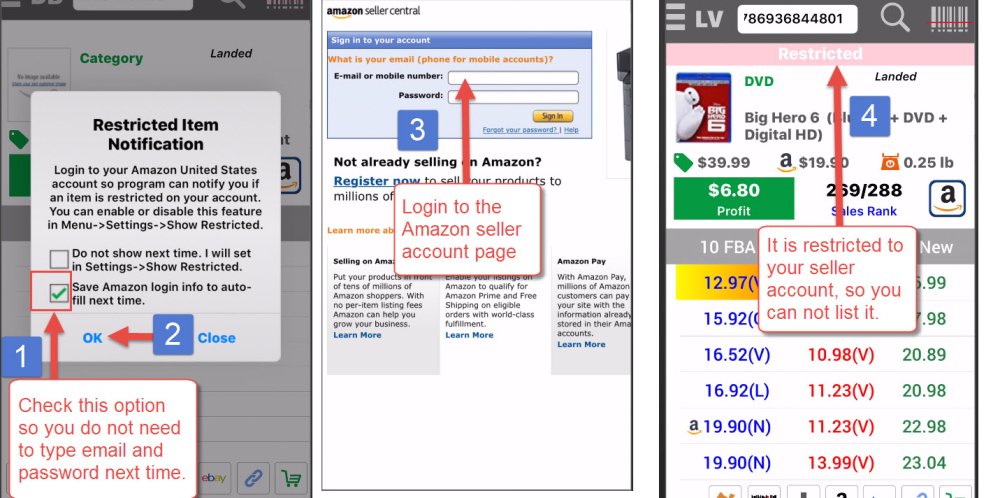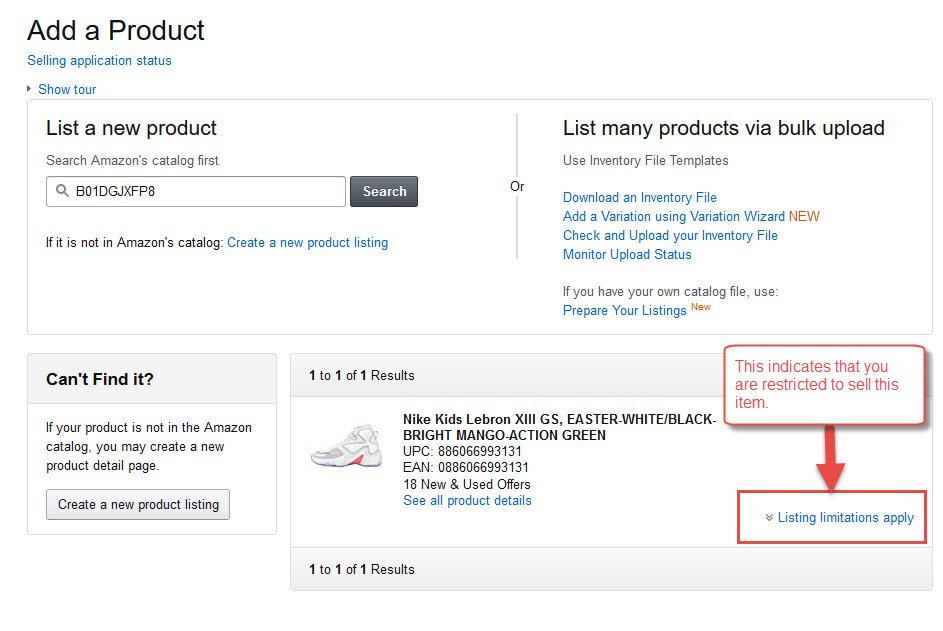 Limitation of restricted item notification in the database search.
Restriction from Amazon varies greatly from seller to seller. We have seen a variety of Music CD barcodes restricted for some sellers, but not others. For this reason, we do not return "restricted" message to the Local database search, because every seller would download the same copy of data. The only exception is the restriction on DVD with MSRP over $25. We will return "restricted" message to those DVD because it is applicable to the majority of sellers. The correct way to verify restriction is to use FBAScan Live search and follow the steps described above.
Below is the email we received from Amazon regarding CD restriction.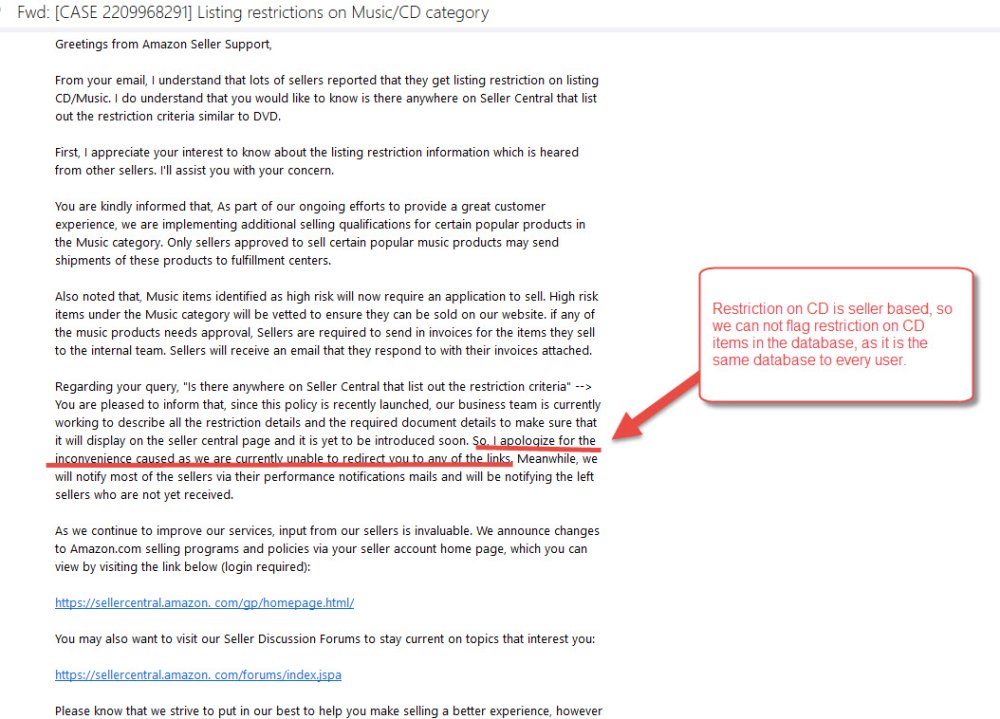 Error: Restricted item notification no longer works.
Amazon now requires you to enable 2 steps verification before you can log in to your Amazon seller central. To do so, follow the steps below:
Click https://sellercentral.amazon.com/ to log in
Click "Enable Two-Steps Verification"

Go back to the

FBAS

can app and log in to your Amazon Seller Central with your account info and verification code.

Look up an example number such as 731458934127
It should now show restricted.

Feedback
Thanks for your feedback.