Based on your selling history, Amazon can restricted you from selling certain products. They are called restricted items to your seller account.
When the app starts, you can choose to login to your Amazon account, so the app can notify you if an item is restricted to your account. Here is a video.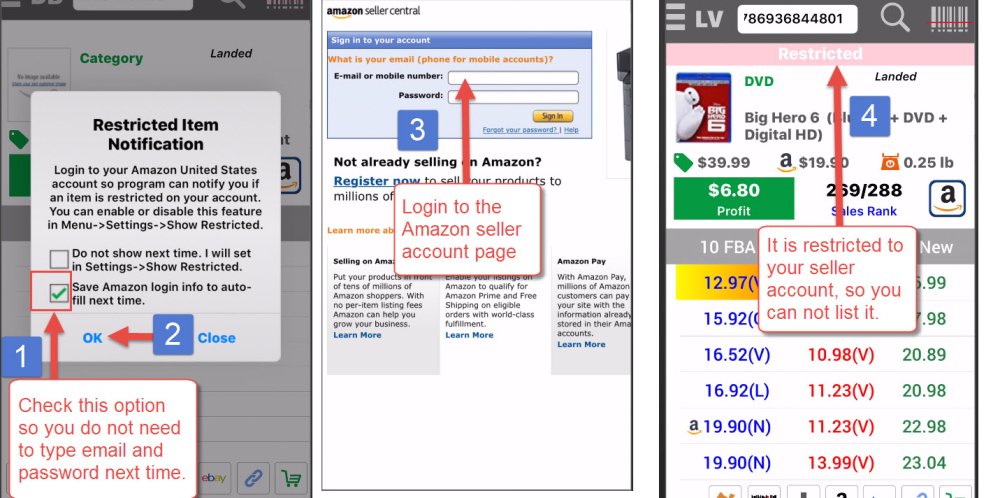 Feedback
Thanks for your feedback.