If you presort items based on condition, you can turn Grading (1) 'Off', then set quantity (2), condition (3), SKU Prefix (4), Tax (5), notes (6) (7) before you scan items.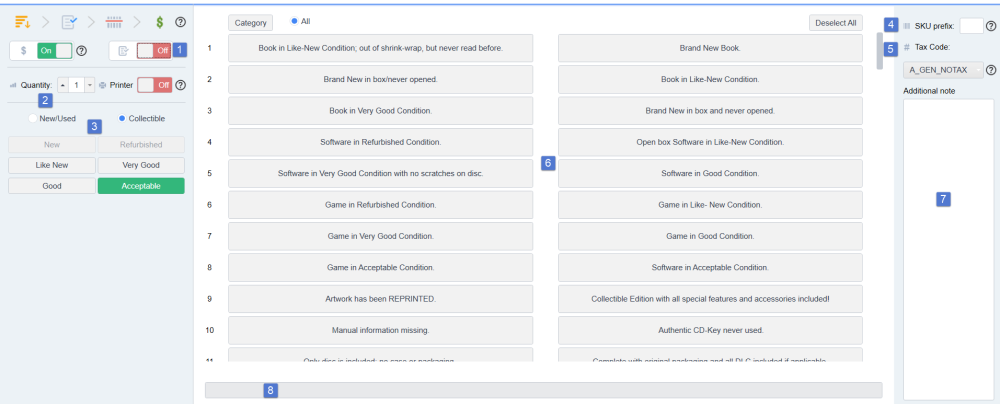 Quantity
You change quantity in (2) by clicking on the arrow or entering a number. Amazon can split item with multiple quantities to different fulfillment centers.
Condition
You select either new/used or collectible in (3), then select a sub condition.
SKU

Prefix

A unique SKU Prefix (4) for each batch is recommended. You can click the Inventory Status button in feed screen to go to Amazon inventory page. You can check the status of this batch by entering the SKU prefix. It is a good practice to make sure every pending item's status is Inactive (Out of stock), which means they are approved by Amazon to accept as FBA items.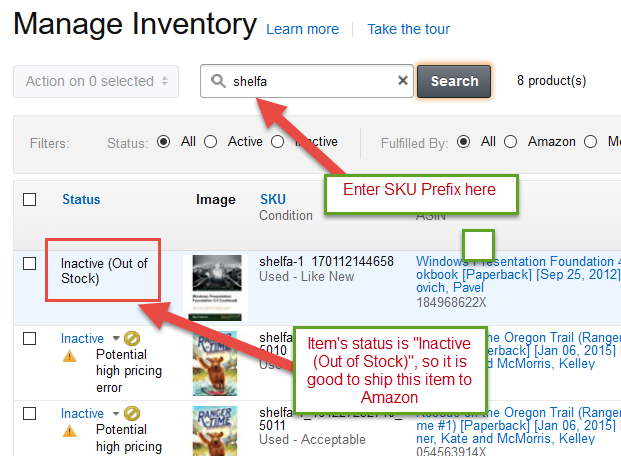 Tax Code
Please consult with Amazon seller support about which tax code (5) you should apply.
Feedback
Thanks for your feedback.