The app allows you to either say or type a title.
Android only: To say a title, tap the microphone icon (1).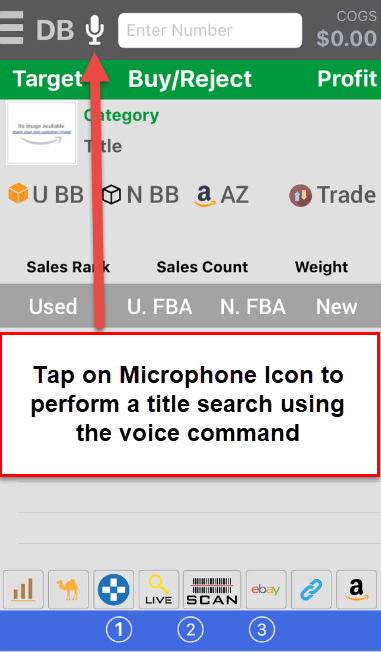 To type a title, you tap the Enter Number box (1), then tap Abc button (2) on the numpad, Type the title in the standard keyboard and tap Search button (3). A title search will display up to 10 results. You can tap an item (4) from this list to see its information, and you can tap the multiple listing button

to go back to the list.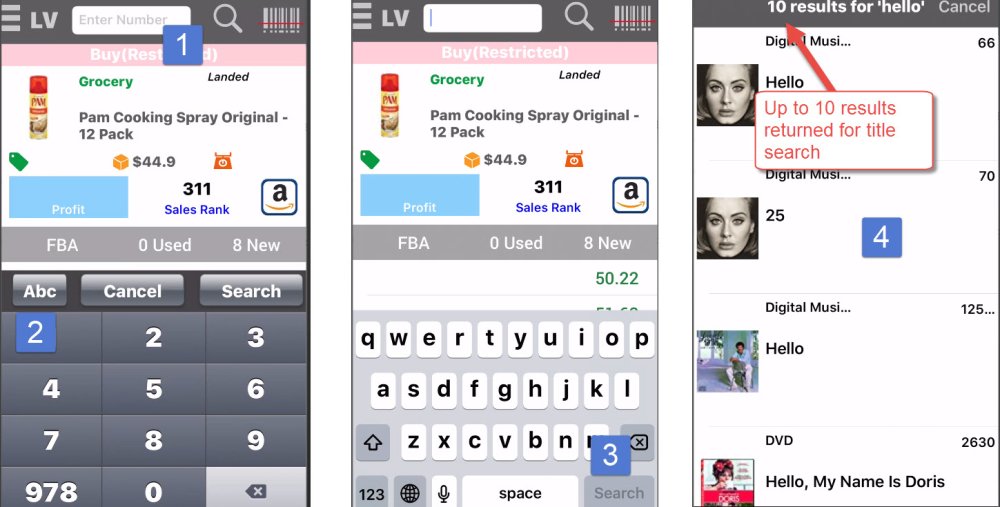 Feedback
Thanks for your feedback.