Issue: You received an email below from PayPal stating "Subscription Payment Failed" or you just want to use a new credit card to pay for this subscription.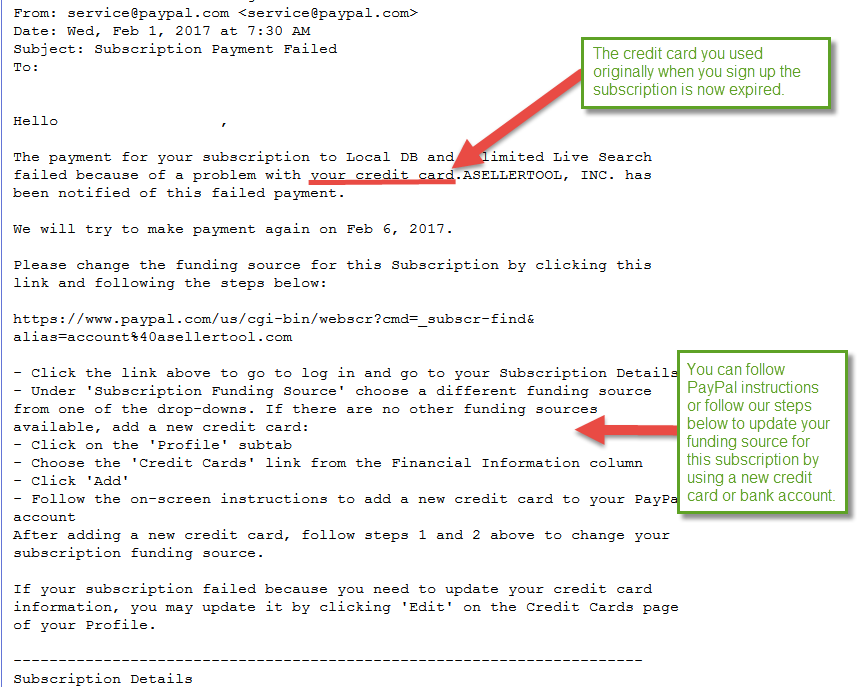 Solution:
Add a new credit card to your PayPal account.
Use this newly added credit card as the funding source for your subscription.
Use a New Credit Card
1. Login to your Paypal account and click the "Wallet" tab to see your available payment options.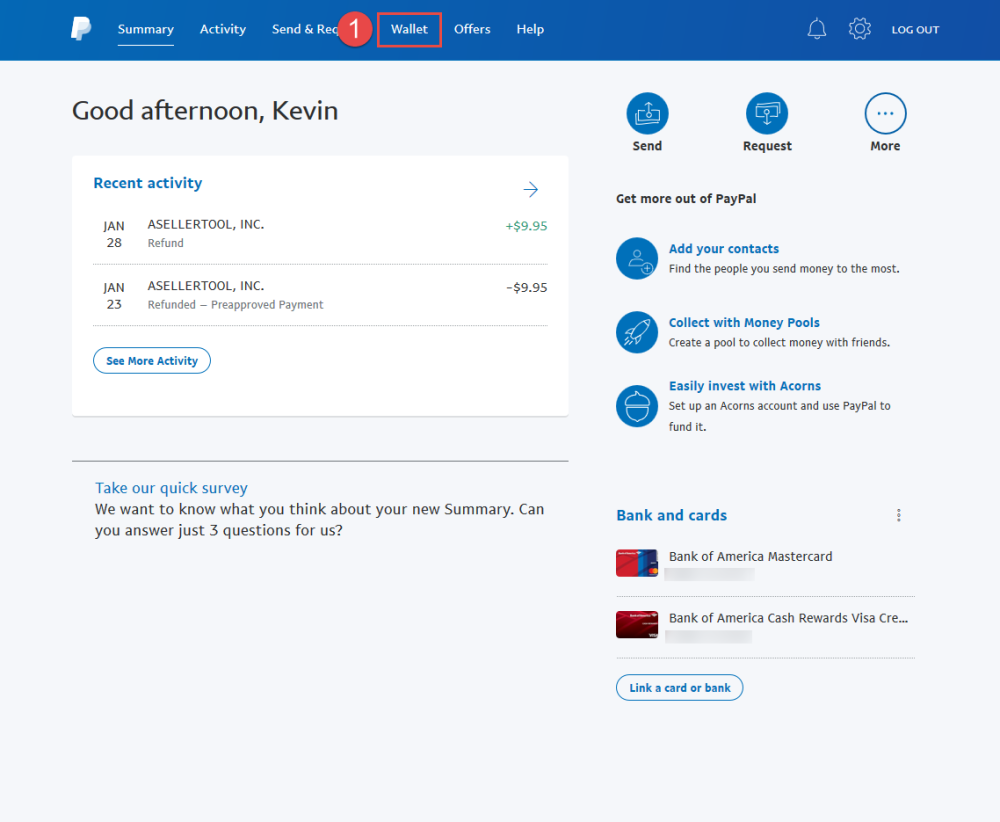 2. Select the payment method you would like to use from the left-hand side of the screen, then click "Set as preferred" to make that method your primary payment option.
Feedback
Thanks for your feedback.