Issue: You want to update with a new credit card for your subscription or received an email from PayPal stating "Subscription Payment Failed"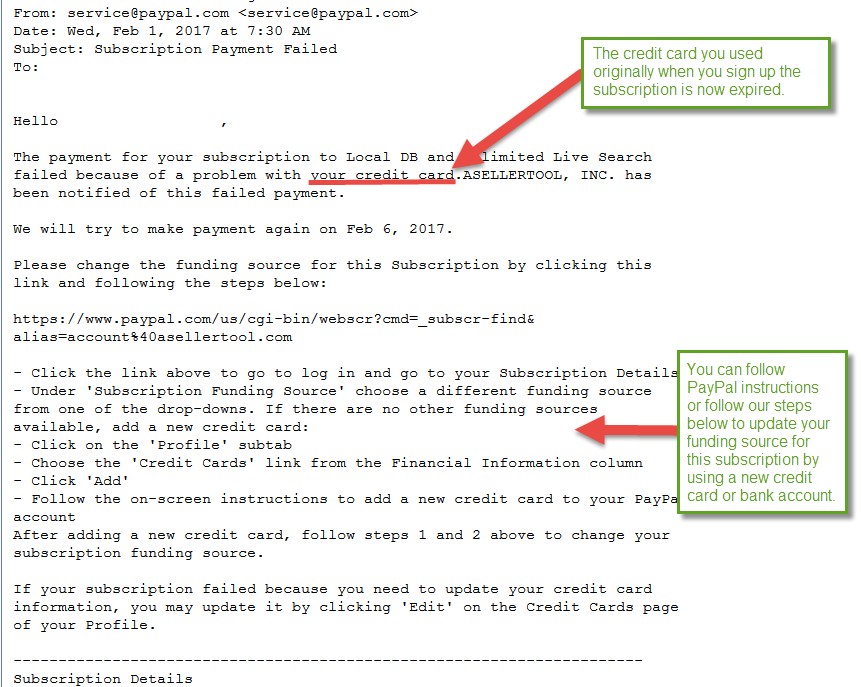 Solution: Update your PayPal funding source for this subscription with your current credit card, bank account or PayPal balance.
Login to PayPal and click More.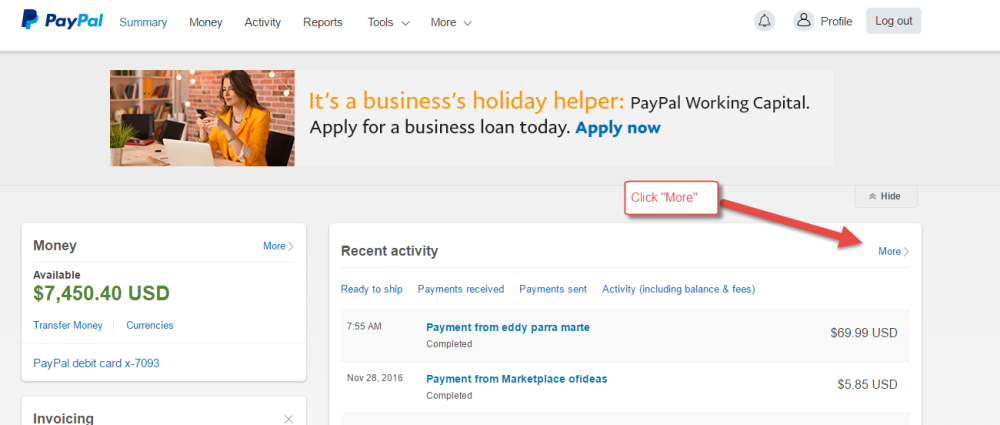 Enter account@asellertool.com in the Email Address and click Search icon. This will find the payment to ASellerTool. Click on the payment.

In the subscription page, click the subscription number link.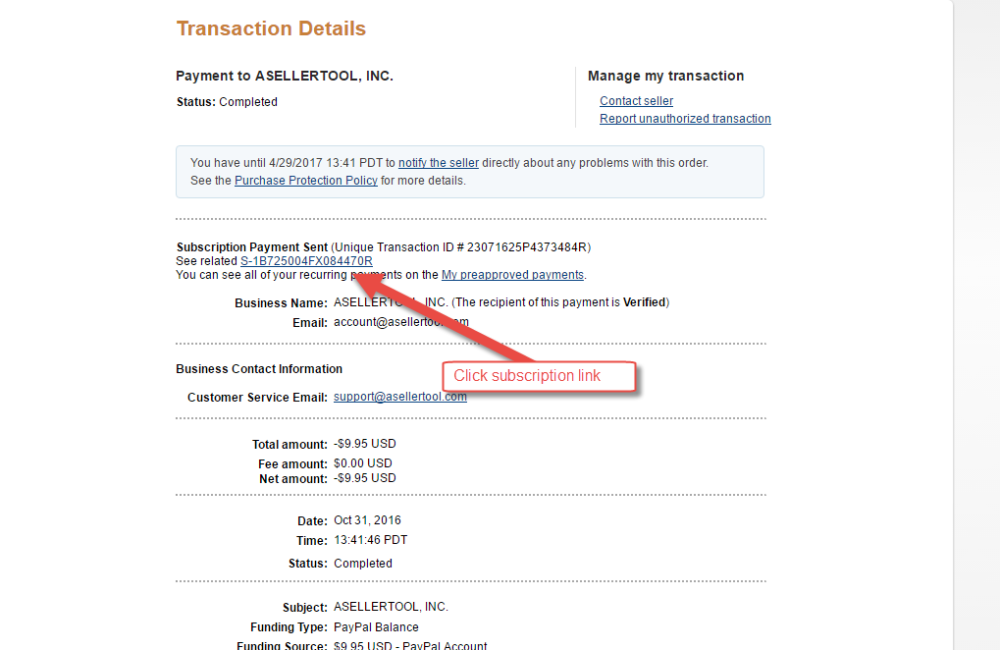 Select your new card or bank account as funding source for this subscription and click Update Information.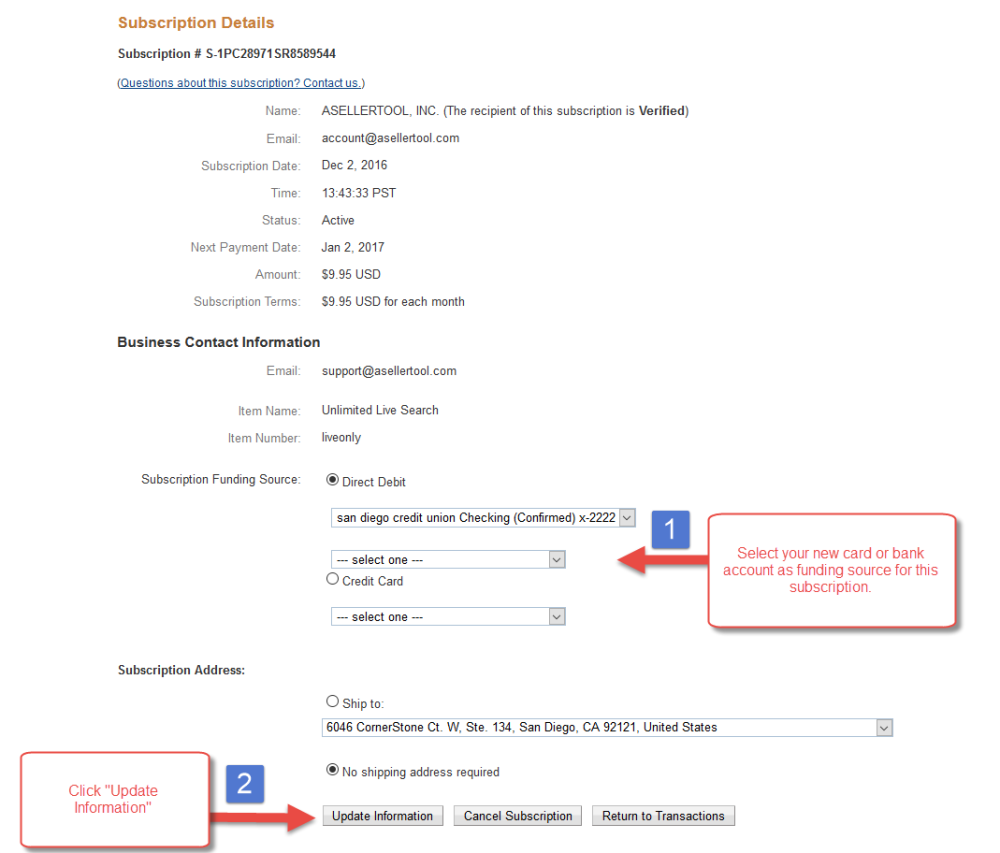 Feedback
Thanks for your feedback.