Scanning FAQs
Socket Bluetooth Scanner Setup Instructions
IMPORTANT: You only need to perform the steps below to set up the scanner if we have not previously set it up, i.e., attaching said scanner to your own PDA.

This process should be done after the PDA itself has the proper software for connecting to a bluetooth scanner; if you haven't already done so, please go to the installation instructions page to install the program on your PDA; if your PDA is unlocked, but only set up for top-mounted scanners, skip to the process detailing the installation of Connect!Agent at the later half of that page,

Step 1: After charging your scanner, turn on your PDA; At that point, tap Start->Today to get to the Today Screen. From here, enable Bluetooth, and start the SocketScan program.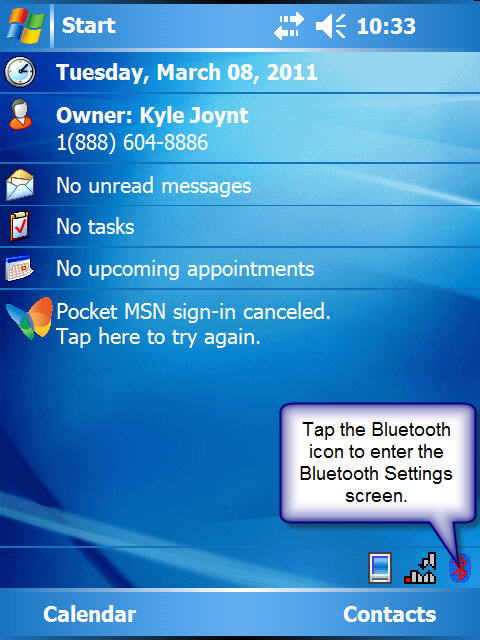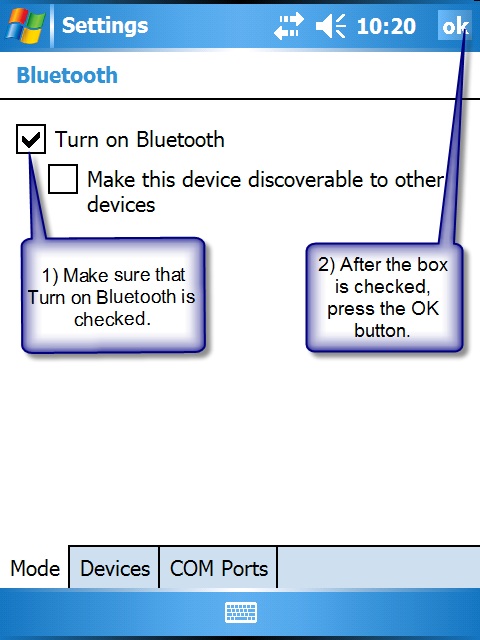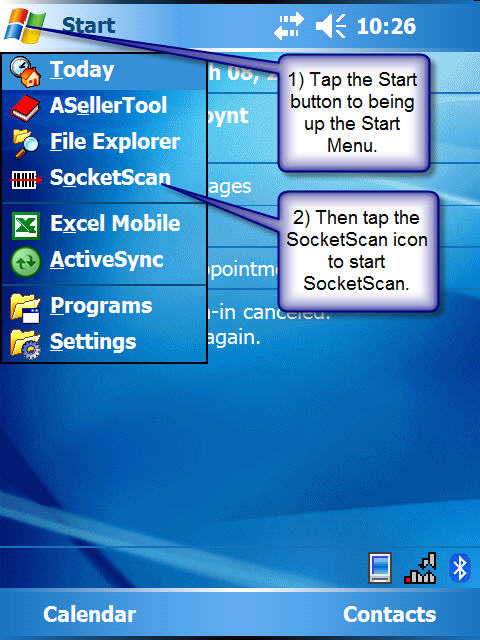 Step 2: In the box the scanner came in; there will be a yellow sheet with a number of barcodes on it. This should be scanned at this time. The barcodes can also be downloaded from this link for the front side, and this link for the back side. .
Step 3: Tap on the SocketScan icon on the Today screen to bring up the contextual Menu, and then tap 'Connect CS'. Your PDA will then start looking for the Bluetooth scanner.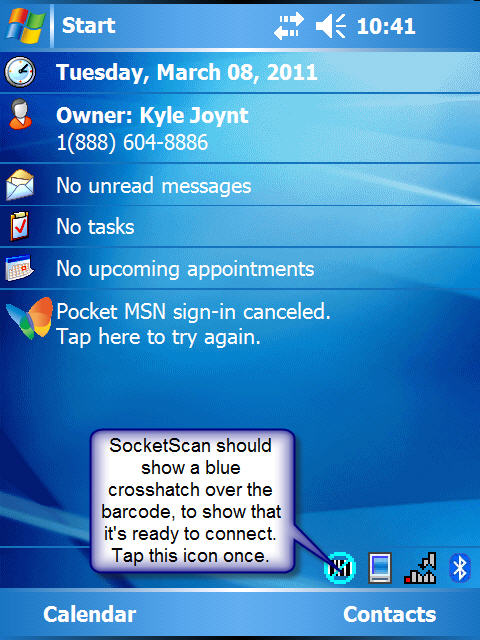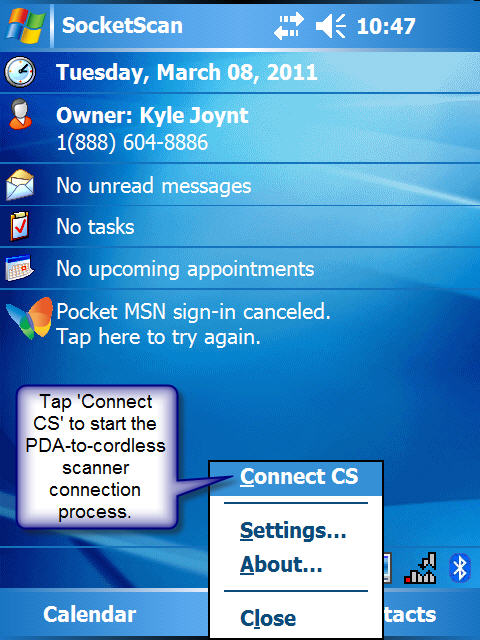 Step 4: When you PDA finds the scanner, tap the Socket CHS item indicated on the screen, then tap 'OK' at the top right hand corner. Afterwards, you will get a pop-up asking if you want to pair the scanner with your PDA. Tap 'Yes'.
Step 5: At this screen, the PDA will ask for a passcode; enter 4 zeros (0000), then click next; at the Services screen, you will see no services listed; simply click Finish.
Step 6: When you're back at the main screen, the last thing that needs to be done is enabling proper symbology; tap the miniscanner icon that now appears, and then tap Symbology Selector; from the list that appears, make sure that 'EAN Bookland' is checked, and then tap OK.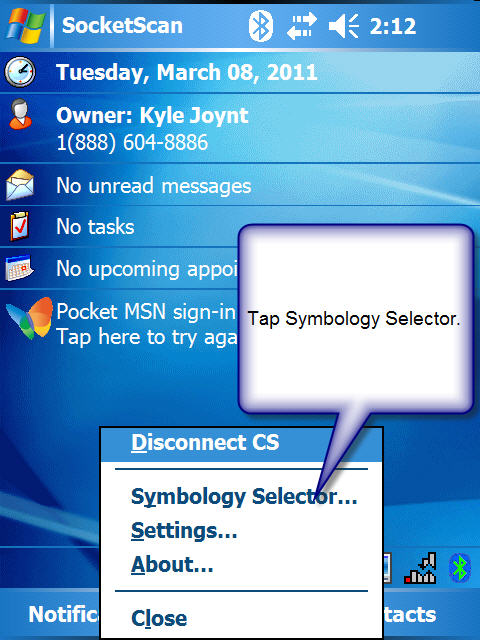 Congratulations! You've successfully set up the 7E v3 scanner to your PDA at this time. When you want to use the device for scouting, simply turn on your scanner and the bluetooth on the PDA and tap 'Connect CS' from the SocketScan icon on the Today screen. It will automatically connect to your PDA.
Questions or problems regarding this web site should be directed to support@asellertool.com.
Copyright © 2005-2011 ASellertool Inc. All rights reserved.
Last modified: 03/10/11.