You can add your credit card, debit/bank card or bank account to PayPal. They are called funding source. When you sign up for our service, you pick one funding source (credit card, bank account or PayPal balance) and Paypal will charge this funding source periodically to pay for the subscription.
Add a new card
Login to your PayPal account. Click the Profile icon next to "Log out"
Select Profile and settings.
Click My money.
To add a new bank account, click Link a new bank.
Or to add a new credit card, click Link a new card. Fill in your card details, your billing address, and click link Card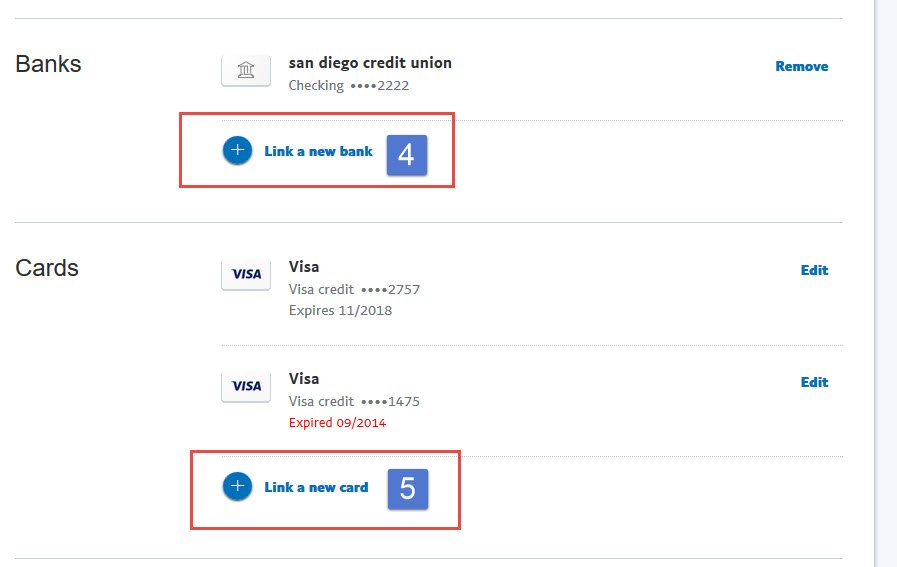 Feedback
Thanks for your feedback.