You can add your credit card, debit/bank card, or bank account to PayPal. These are called funding sources. When you create a subscription for our service, you pick one funding source (credit card, bank account, or PayPal balance) and Paypal will charge this funding source periodically to pay for your subscription.
Add a New Credit Card
Login to your PayPal account. Click the "Profile" (1) icon next to "Log out"
Select "Profile and settings" (2).
Click "My money" (3).
To add a new bank account, click "Link a new bank" (4).
To add a new credit card, click "Link a new card" (5).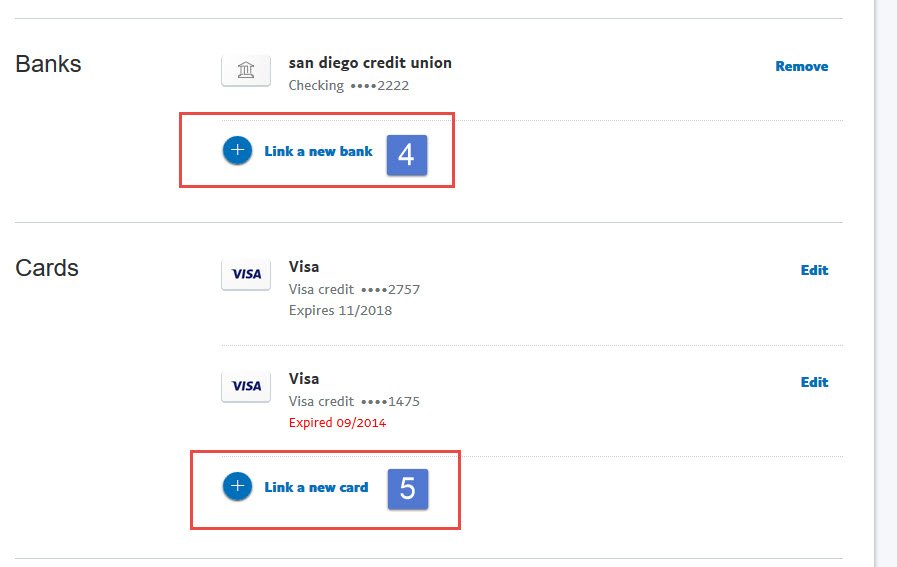 Feedback
Thanks for your feedback.