Follow the steps below to create a new subscription or resume an expired subscription:
Have your User ID and password ready. If you do not have a User ID yet, you can create one here. If you forgot your User ID(s), you can retrieve it here.
If you would like to sign up multiple devices, please follow this topic. Click here to see our available plans.
Select your plan: Lite or Professional and click the Subscribe button (1).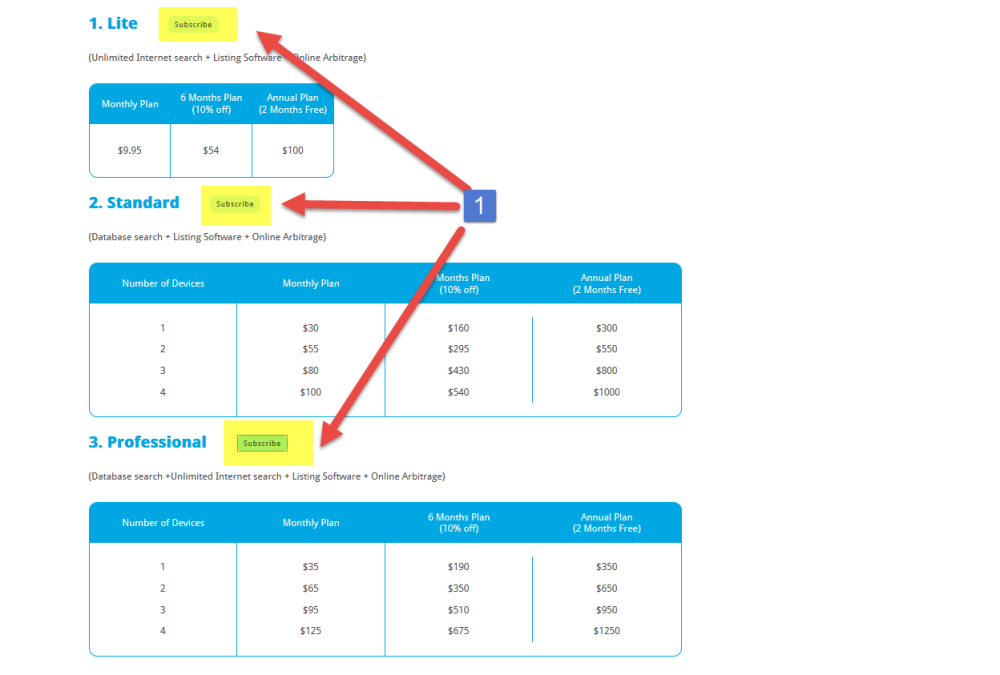 Single account subscription: Enter your ASellerTool user ID (2) and password (3), then click the Subscribe button (4). Please see the image on the left.
Subscribing Multiple Accounts at Once: Please enter all the accounts in the user ID bar (2) and separate them by a comma (,), then enter the password of the first account in (3). Please see the image on the right.

Feedback
Thanks for your feedback.